– Time spent with cats is never waisted. –

Sigmund Freud
My Cat is My New Love !
Today I would like to designate this day and this post for my cat. For my most beloved animal on earth.
A bit of history before: I grew up with a cat. When I was around 8 years old, my parents got us one. That cat was young and so blueish grey. He was Russian Blue breed. I came to meet him so quietly and calmly and after a while we got mad together. What could a 8 year old girl could wish more? He became my best friend❤ He became my BESTIE*!
So despite everything I enjoyed his friendship ( and I hope he did the same ) for 18 years. It was a delightful, memorable life we had together. I learned a lot from him, and as a present he gave me some of the human values that's been cherished nowadays. After all, I am thankful for the life that he was sent to our family . Amen.
Always remember you !

In memory of MARS ❤
Wo do you think I am in love right now? I have a new fella, which is my new Best friend ! His name is Marquise 😛 Time goes and new memories are coming up, I remember when I first saw him, i felt my last friend and understood that life goes on, so I need to cherish new things and Mars would be so glad if he was exchanged with that little kitty. So that's what i did. Now in my daily life there is new Bestie ! Please meet him !
I never could explain how strong is the connection with the cats that I meet in my life. Maybe once I was a witch and cat was my accomplice? Ha ha, funny right? But till now there is no explanation between our friendship, oh well maybe it's no needed as well. So Marquise is young Bengal Cat. As you can see he has such a beautiful fur – I call him small tiger or sometimes "sausage". Don't judge me, he always sleeps like he is made from a jelly..
Always active, always fun and always cute and friendly. We are having such a great time together, playing, running, eating or simply lying on the bed. This cat is very talkative and really asks for loads of attention, but I don't mind as much as he is with me I accept his needs, but also I am teaching him to be nice and obedient. I always talk to him about his or mine day, it sound crazy from the side, but I call myself his mother , I guess there is more this kind of humans who do the same . Please let me know that I'm not going mad, ha ha ha .
We do a lot of things together:
Breakfast, yoga, movies, cuddles, fun things, videos, dialogs, silliness, shower, sleep. If you never saw Simon's Cat so you should do that, the short clips explains exactly what it feels to keep a cat at home . I'll share one of my favorite explanation, don't forget the sound ON :
Summing up everything : this is called unconditional love. Doesn't matter for person, for animal or plant , if you feel this way that you could do anything for him or it – it means you found true, pure, unconditional LOVE . Keep it and never loose that feeling. Choose LOVE in every situation or any circumstances in your LIFE. This will be the Best decision you will ever make. Promise you !
With LOVE from Me and Marquise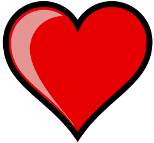 T.A.